You Can't Afford to Leave Money on the Table
Find Out Now if your Business Insurance Covers Covid-19 Loses
Dear Fellow Business Leader,
As owner and operator of a law firm, I am as concerned as you must be about the impact of the Covid-19 crisis on small businesses like ours.
This global catastrophe affects not only my business and my family's security, but also that of my associates, my employees and my clients.
You can rest assured, I've taken a close look at the language of my insurance policies. I can't afford not to.
I want to share a secret your insurance adjuster might not want you to know. It has to do with your business insurance. Let me explain.
The global Covid-19 pandemic has heaped a mountain of new concerns on business owners. But you've got this. You purchased insurance as a shield against exactly this kind of threat to your bottom line.
You diligently invested in business insurance, month after month, year after year, loyally paying premiums as a hedge against catastrophe.
Then things changed.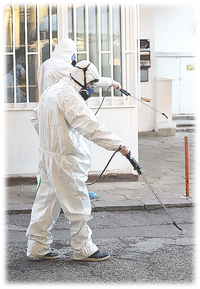 And now you need to rely on that insurance to recover your losses…
…losses incurred by no fault of your own…
…losses you suffered for one reason and one reason only – because you did the right thing.
You might have made claims on your hazard insurance or business disruption insurance before – maybe for a storm or a fire. You might feel certain the policy you paid for will come through this time.
But this time is different.
We are now in uncharted territory.
Nobody has seen a situation quite like this before – not the insurance companies – and not the regulators who keep insurance companies in line. It's one of those unknowns that keeps entrepreneurs up at night.
Don't Guess and Don't Wait – Find Out Now What Your Policy Promises
Business owners we talk to tell us uncertainty about what an insurance policy covers can be among the most unsettling questions they face. Why? It's not just the fine print.
With the Covid-19 crisis, the question can be exceptionally unnerving for the simple reason that nobody has been through this before. Who knows if the insurance companies will pay these claims… or not?
You placed your faith in your insurer, but now you wonder if they will be there for you when the chips are down.
Can you even trust your insurance company to tell you whether you have a valid claim?
Insurance companies will soon face an avalanche of claims from business owners asking the deep-pockets brokers to honor their side of the bargain. You can bet they will be looking for ways out of paying those claims.
We've Got Your Back
For a limited time, the Wirth Law Office network of attorneys is available to review your insurance policy and advise you about the best way to file an insurance claim.
Don't trust your insurance company to tell you whether you have a valid claim.
Find out now the likelihood that your business insurance will cover losses related to the Covid-19 crisis
Learn whether you have a potential premises contamination claim related to Covid-19 exposure at your place of business
Discover whether business disruption by order of civil authorities will unlock money you have invested in business insurance
Get expert guidance on what kind of claim to file based on your business insurance coverage
Quickly Discover the True Extent of Your Business Insurance Coverage
You can't afford to wait on your insurance company. You need to know now whether your policy covers the losses your business will incur during this critical time.
Your insurance adjuster might tell you their company is not paying claims such as yours. The adjuster could be wrong.
Here's the secret: Once you sign a policy agreement, insurers don't get to decide who gets paid. Terms of the insurance policy – and state laws – determine whether your policy covers your losses.
Insurance companies rely on underwriters to cover their payouts. You can bet the insurance company attorneys are working to make their underwriters cover their Covid-19 payouts. And those same insurance companies' attorneys look for every opportunity to avoid paying claims.
We don't blame them. That's their job. Our job is to help you get the settlements you deserve – to unlock money you tied up for just this sort of disaster.
If your insurance company has an attorney on their side, shouldn't you have the same resources available to you? We think so.
Get a No-Obligation Policy Review Today for Just $300
For a limited time, we are reviewing policies for a one-time fee of just $300.
When you sign up then send us your policy statement and information about how Covid-19 affected your business, a Wirth Law Office attorney will immediately review your business insurance policy and suggest the best opportunities for your particular situation.
We can afford to offer this low flat rate for a limited time because our staff is busy reviewing other policies related to Covid-19 losses. We learned the language and we can cut to the chase.
There is no obligation to you. In the event your claim leads to litigation, you can choose any attorney you want to represent you. You'll never need to pay us another dime for your policy review.
Unlike your policy statement, our agreement with you is straightforward. We examine how Covid-19 crisis has affected your business, review your policy and tell you to the best of our knowledge what you are entitled to recover.
Get Legal Help Now to Avoid Future Losses
In the event that the insurance company does later deny your claim, our network of attorneys is also available to prosecute a bad faith action against the insurance company. If it comes to that, you'll be glad you had an attorney protecting your interests before you signed the first claim form.
To get started, enter your name and business details in the form below. Our staff will contact you and have the answers you need, usually within 24 hours.
Remember:
Your policy review costs less than the typical cost of an hour of your general practice attorney's time.
There is no obligation – we don't set hooks in your claim and we don't get any part of your payout from the insurance company for our policy review.
If the insurance company insurer denies your claim, you will be glad you had an attorney's guidance if the time comes to file a bad faith action against your insurer.
Don't worry, there's no cost to you until we enter an agreement. If you have questions about the service, we can answer those before we exchange documents to start your insurance review.
To get started, fill out the form below. We will contact you as quickly as possible – within the next business day if not sooner.