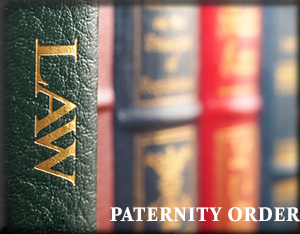 A paternity order is one of the most important elements in establishing a legal duty to support a child in Tulsa, Oklahoma.
If the child is yours, you are legally bound to support the child.
If the child is not yours, you have no legal obligation to support the child absent other circumstances.
However, paternity, custody, and child support are separate issues. Thus, each are addressed separately in Oklahoma family courts.
Presumption of Paternity
When a couple is married and the wife has a child, there is a legal presumption that the child is the husband's child. Without such a presumption, paternity must be established.
Situations When a Paternity Order is Needed
In many situations, the parents of a child are not married. In some of those situations, a father accepts legal responsibility for the child. His name is on the birth certificate as the father of the child; he openly acknowledges his legal duty to the child.
In other situations, paternity may be contested. In either case, there are two basic methods to establish paternity.
Establishing Paternity in Oklahoma
Paternity can be established by both parents signing what is known as an Acknowledgement of Paternity, or filing a lawsuit to establish paternity.
An Acknowledgement of Paternity is often used by unmarried couples when both parties openly acknowledge paternity. A lawsuit must be used when paternity is contested.
The Role of Paternity in Child Support Payments
A court will not order a parent to pay child support if the child is not his or hers.
Therefore, absent the presumption of paternity from marriage, paternity must be established, either through an Acknowledgement of Paternity or from DNA sampling as a result of a paternity lawsuit.
However, an Acknowledgement of Paternity in and of itself does not grant custody to the father of a child. This must be done separately by the father or mother.
If the parents of the child are unmarried, the mother usually retains custody of the child. In order for a father to obtain custody, he must establish paternity and file a Petition for Custody.
Establishing paternity is necessary for the court to order child support payments. A paternity order that contains a custody order will also contain a child support order.
Paternity, child custody, and child support issues can be complicated. It is important to get the help you need when facing such complex legal issues. An experienced Tulsa family law attorney can help.
Free Consultation with a Tulsa Family Law Attorney
We are here to help when you need it most. We offer a free consultation with an experienced Tulsa family law attorney.
Call Wirth Law Office – Tulsa at 918-879-1681 or toll free at 1-888-Wirth-Law (1-888-947-8452). You can also submit the question form at the top right of this page.