Obstruction charges and internal investigations sent local cops to the bench in two Oklahoma towns while unhappy officials in another fired their only remaining officer.
A newly hired Wagoner police officer on Jan. 9, 2013, pleaded not guilty to obstructing a police officer. Wagoner County Sheriff's investigators allege Sgt. Shalyn Jay surrendered the wrong cell phone when they executed a search warrant related to harassing phone calls. When she did surrender the right phone, authorities reported that relevant data had been deleted, according to the Wagoner Tribune.
Two weeks prior to Jays' Dec. 18 arrest, her husband Darryl Jay was fired from his post as Porter police chief. The Porter Town Council voted 5-0 to dismiss the town's only full time officer after a 52-minute executive session, the Coweta American reported. Shalyn graduated from Council on Law Enforcement Education and Training (CLEET) on June 28 while working as a reserve officer in Porter, and was promoted to work as a full time officer in the department where her husband was chief. The City of Wagoner hired her in October.
Porter officials declined to tell the local newspaper why they fired the police chief, but Darryl Jay told the Coweta American he believed it related to public comments he made in August about a K-9 dog named Q. Tulsa's Fox23 News in August 2013 reported that then-Porter Officer Lee Phillips had spent $20,000 of personal funds to train the dog, which the town council did not want to employ.
One Porter trustee told Fox23 the city was paying to transport the dog back and forth, and to air condition an idle car where the dog was sometimes kenneled during workdays. Porter officers spent nearly $2,000 a month on fuel during June and July of 2013.
Shalyn Jay at that time was a full time Porter officer – on the same force headed by her husband Darryl Jay. All three of Porter's full-time officers in August 2013 lived outside city limits. That's when Porter City Council forbid any officer from driving more than five miles in patrol cars after their shift, effectively banning them from taking home vehicles.
After his dismissal, Darryl Jay told the Coweta American he was "disappointed that the team we had is not going to be able to provide law enforcement for the community."
Porter officials said Wagoner County Sheriffs deputies will patrol the area, and vowed to rebuild their own police force. One audience member at the meeting where Jay was dismissed reportedly said "Vigilante law – that's what you're going to get."
Internal Investigations Bench Miami Oklahoma Cops
Meanwhile, in the northeast corner of the state, three more Miami Oklahoma police officers were placed on administrative leave. The Miami News Record reports six Miami cops are now on leave, but said City of Miami officials declined to name the officers who were ordered off duty pending internal investigations.
The Miami newspaper reports the first group of officers was placed on leave in October, 2013, after a DUI case was dismissed and the defendant alleged excessive force was used during his arrest. A Vinita attorney representing Jerry Payne later filed a lawsuit against the city that alleges a police dashcam videos contradicts claims in a police report about Payne's arrest.
The Miami News Record says Ottawa County District Attorney Eddie Wyant forwarded the matter to the Oklahoma Attorney General.
Free Consultation: Oklahoma Criminal Attorney
We expect police officers to be beyond reproach, but not above the law. In every case, just as any other accused, an officer under investigation or facing charges is presumed innocent until found guilty. But when local police are motivated concerns other than upholding the law, the way they enforce the law can be corrupted.
If you have been charged with a crime in a situation where police acted improperly contact the Wirth Law Office Oklahoma criminal defense attorneys for a free consultation at (918) 879-1681 or toll free at 1 (888) Wirth-Law. If you prefer written correspondence, you may submit a question through the form at the top right of this page.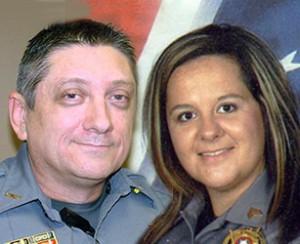 Tags: police misconduct