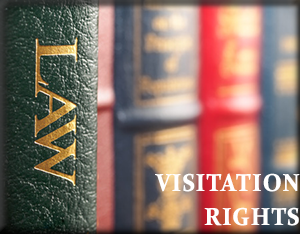 A custodial parent has a duty to facilitate visitation rights according to the schedule ordered by the court. All custody orders in Oklahoma contain language to that effect.
Parents are usually eager for their children to have a close bond with the non-custodial parent, but not always. Sometimes, a parent will try to hamper that visitation.
Enforcing Visitation Rights in Tulsa
Oklahoma law that makes it easy for a non-custodial parent to file a motion with the court for the enforcement of visitation rights. Okla. Stat. tit. 43 § 111.3
The statute provides the form that is to be used, making the process easy for the non-custodial parent. The form is easy to fill out. Once filed, a hearing on the motion will be set and held within 21 days.
Notice of the hearing is given to all interested parties, including the custodial parent, by certified mail, return receipt requested. The notice allows these parties to prepare a response to the motion and to attend the hearing if they so desire.
At the hearing, if the court finds that the custodial parent has unreasonably interfered with the visitation rights of the non-custodial parent, the court may order any of the following:
A specific visitation schedule.
Compensatory visitation time for the visitation lost or denied at the convenience of the non-custodial parent.
The posting of a bond by the custodial parent conditioned upon compliance with the court's order granting visitation rights.
Attendance of one or both parents at counseling or educational sessions to help them better understand how their actions affect their children.
Supervised visitation.
Any other remedy the court considers appropriate.
The family court judge will likely modify the original court order regarding visitation and child custody.
In addition, the prevailing party will be granted costs, mediation fees, and attorneys' fees.
Keep in mind that ignoring the court's order can be costly.
There are times when a custodial parent may be genuinely concerned about the health or safety of their child in the care of the non-custodial parent. For example, there is drug or alcohol abuse or some other risky behavior. There are solutions to these problems within the court system.
If you have questions or concerns along these lines, it is best to bring them to an experienced Tulsa family law attorney. There are options available to you.
Free Consultation with a Tulsa Family Law Attorney
Wirth Law Office – Tulsa is here to help when you need it most. We offer a free consultation with an experienced Tulsa family law attorney.
Call 918-879-1681 for a free consultation or submit a question through this website.