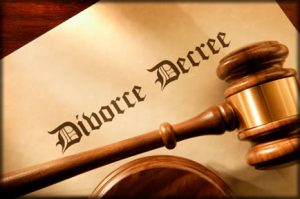 Tulsa divorce is more than just a legal dispute involving property and money — it is a process that results in a court order that can affect you the remainder of your life.
The emotions conjured by the prospect of filing for divorce in Oklahoma can range from fright to freedom. Even a divorce that starts out as amicable can quickly turn into a bitter and drawn-out legal battle.
When looking at the possibility of divorce, wouldn't you like to have the security of knowing what to expect?
Wouldn't you like the case to move at your speed, not the speed your spouse chooses?
Wouldn't you like to know that your spouse does not have the upper hand?
Wouldn't you like to know that you have someone on your side who has been through this hundreds of times before?
You can enjoy this type of peace of mind when you have an experienced Tulsa divorce attorney advising and advocating for you.
The most important thing you can do in this most important thing in your life is to contact Tulsa divorce attorney James M. Wirth, Esq.
Free Tulsa Divorce Consultation
For a free consultation with a Tulsa, Oklahoma divorce lawyer, call Wirth Law Office at 918- 879-1681 or submit the question form at the top right of this page.