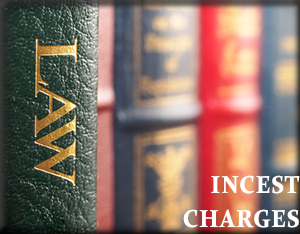 Incest may not seem like a particularly heinous crime, but most legislatures have passed laws that treat incest harshly. Oklahoma is one such jurisdiction. You may not have sex with or marry a close relation.
Incest Defined
Persons who have sexual relations, intermarry, or commit adultery with another person who is within the degree of consanguinity in which marriages are by the laws of the state declared incestuous and void, may be convicted of incest. Okla. Stat. tit. 21 § 885
The relationships so prohibited include marriages between:
ancestors and descendants of any degree;
stepfather and stepdaughter;
stepmother and stepson;
uncles and nieces (except in cases where such relationship is only by marriage);
aunts and nephews (except in cases where such relationship is only by marriage);
brothers and sisters of the half as well as the whole blood; and
first cousins.
These sexual or marital relations are incestuous under the law, are illegal and void, and are expressly prohibited. Any such marriage will be declared null and void.
However, a marriage of first cousins which was entered into in a state in which that is allowed, and which is otherwise legal, is recognized as valid and binding in Oklahoma. Okla. Stat. tit. 43 § 2
All states, including Oklahoma, allow marriage between second cousins (the child of your parent's cousin would be your second cousin).
Penalties for Incest in Oklahoma
The crime is a felony in Oklahoma and is punishable by up to 10 years in prison.
In addition, if you are convicted and sentenced to more than two years in prison for this crime, you must also register as a sex offender after release from prison. For many, registering as a sex offender can be an onerous task that stays with you long after your prison time is served.
Free Consultation: Tulsa Criminal Defense Attorney
If you are being charged with a crime in Oklahoma, it is important that you hire an experienced Tulsa criminal defense attorney. Criminal convictions can carry serious consequences.
Only a local attorney will know the court system and judges in the area. Do not delay. Our initial consultation is free.
Call Wirth Law Office – Tulsa at 918-879-1681 or toll free at 1-888-Wirth-Law (1-888-947-8452). You can also submit the question form at the top right of this page.
We pride ourselves on providing our clients with excellent representation at reasonable prices.