Commutation Application Addresses Excessive Penalties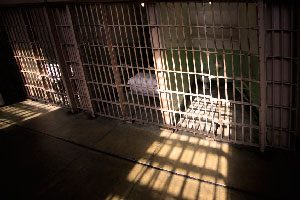 A historic change in criminal sentencing policies offers new hope for individuals handed long prison terms for non-violent drug crimes in Oklahoma. While recent changes in Oklahoma laws reduce sentences in newly charged crimes, a broader change in policy is pushing initiatives that can reduce sentences of those previously convicted.
Oklahoma voters in 2017 rolled back some severe sentencing laws that had crowded state prisons with non-violent offenders. The referendum set dramatically lower sentences for common drug crimes, making simple possession a misdemeanor instead of a felony.
Another sweeping reform legislators adopted in the 2018 legislative session reduced penalties for several property crimes and allowed those sentenced to life without parole to petition for a reduction in their sentences. The changes addressed the growing cost of incarcerating individuals for victimless crimes or to harsh sentences for low-level property crimes.
Lawmakers' and voters' change of mood has now prompted Oklahomans for Criminal Justice Reform to assist 49 Oklahoma inmates in asking that their 10-years-to-life sentences be commuted. A commutation reduces the length of a sentence, but does not alter the underlying the criminal conviction.
In 2017, Gov. Mary Fallin commuted sentences of several non-violent drug offenders serving life without the possibility of parole to sentences of life with a chance of parole. In those cases, inmates may someday be eligible to apply for parole.
For the 49 inmates identified by Oklahomans for Criminal Justice as candidates for commuted sentences, the move could result in their sentences being reduced to time served. A Tulsa public defender assisting with the project said many of the inmates are facing sentences of 20- or 30-years to life on charges that, under newly changed laws, would now be a misdemeanor.
Commutation of prison sentences in Oklahoma involves a two-part process. In the first part, inmates submit an Oklahoma Commutation Application to the Pardon and Parole Board. Those who pass the first stage are then subject to a more extensive investigation. If the board recommends commutation, the application goes to the governor for approval or denial.
Commutations On the Rise in Oklahoma
Fallin's 2017 approval of severeral inmates commutation application followed about a period of about three years in which the Pardon and Parole Board did not review any such applications. The board first resumed review in late 2015. In 2016, the board recommending commutations in 28 of 515 applications, according to The Frontier, an online news service in Tulsa.
In fiscal year 2018, which ended June 30, the parole board reviewed 477 commutation applications. It passed 19 requests to the second stage of review and recommended 10 for the governor's approval.
Although the results are different, application forms for commutations are similar to those used to request a pardon. A pardon, is typically requested after release from prison, and erases the underlying conviction. A commutation leaves convictions in place but changes sentencing.
One noteworthy difference is a question on the commutation form asking the reason a commutation is requested. Applicants are asked about statutory changes that would make an original penalty appear excessive.
Free Consultation: Oklahoma Commutation Application
If your friend or loved one is confined to an Oklahoma prison on a non-violent drug conviction, now is the time to determine if new laws would have made a difference in the way the person was sentenced. Tulsa criminal defense lawyers at Wirth Law Office can help with an application to commute a sentence.
For a free consultation about getting a prison sentence commuted in Oklahoma, contact Wirth Law Office pardons and parole attorney in Oklahoma at (918) 879-1681 or send your inquiry using the email form on this page.