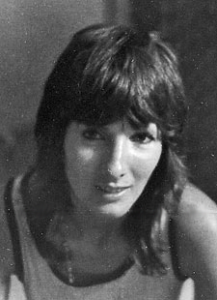 The day after a Tulsa judge tossed out a petition containing 6,994 signatures of Rogers County residents seeking a grand jury investigation of Rogers County officials, the district attorney and two assistants named as targets of the grand jury petition filed a libel action against petition sponsors – including the sheriff, a city detective and the father of two young rape victims.
The DA's libel filing highlights seldom-explored provisions of Oklahoma law that govern the public's right to question public officials. The libel case raises the questions of what is malice in Oklahoma, and who decides what is a malicious act?
Generally, criticisms of public officials – even when inaccurate – only rise to the level of libel when they are made maliciously. As this blog previously explored, the widely cited case of New York Times Co. v. Sullivan, 376 U.S. 254 (1964) established that public officials must show actual malice to prevail in libel actions against their critics. Besides common-law libel, an Oklahoma statute provides a cause of action when a grand jury petition is circulated to maliciously advance false allegations.
Each of the causes of action in the DA's civil case – libel of public figures and libel by false allegations in a grand jury petition – alleges malice. Similar allegations of malice appear in the DA's earlier libel filing against the Claremore Daily Progress.
In the libel filing, as authority for what comprises malice, District Attorney Janice Steidley and her co-plantiffs cited a widely publicized Oklahoma case that was eventually decided in the U.S. Supreme Court. In Silkwood v Kerr-McGee Corp., 796 F.2d 1451 (10th Cir. 1985), an employer – Kerr-McGee – alleged that Karen Silkwood had deliberately contaminated herself to tarnish the company's reputation. An Oklahoma court awarded damages to Silkwood's survivors based on a jury's decision that the company had acted with malice toward her.
Silkwood's story was later memorialized in a movie bearing her name. Her survivors questioned whether the company maliciously caused her contamination as retaliation for her whistle-blowing activities related to their Cimmaron River plutonium processing plant near Crescent, Oklahoma. She died November 13, 1974 in a car crash while preparing to tell her story to a New York Times reporter. Anti-nuclear advocates questioned whether she died after she'd been forced off the road. The U.S. Supreme Court called it an "unrelated automobile accident."
(Read more about the life of Karen Silkwood here.)
Silkwood's survivors filed for damages, including punitive damages under Oklahoma law that applies to damages in civil cases involving malice. The case was not filed as a libel action based on the company's claim that she deliberately contaminated herself as part of her interest in promoting union activities at the nuke plant. Instead, her family was awarded $505,000 actual damages and $10 million in punitive damages for her radiation injuries, based on their allegations of malicious misconduct.
What is Malice in Oklahoma?
A divided U.S. Supreme Court upheld the now famous Oklahoma court ruling. The opinion cites the court's jury instruction, which explain Oklahoma law:
"[T]he jury may give damages for the sake of example and by way of punishment, if the jury finds the defendant or defendants have been guilty of oppression, fraud, or malice, actual or presumed. . . .
"Exemplary damages are not limited to cases where there is direct evidence of fraud, malice or gross negligence. They may be allowed when there is evidence of such recklessness and wanton disregard of another's rights that malice and evil intent will be inferred. If a defendant is grossly and wantonly reckless in exposing others to dangers, the law holds him to have intended the natural consequences of his acts, and treats him as guilty of a willful wrong."
On appeal, Kerr-McGee argued that remedies within the provenance of the Nuclear Regulatory Commission preempted a common-law tort filing under state law. The court rejected that argument. It agreed with the lower court, which had instructed jurors that they could use their own judgment and need not rely on NRC regulations to characterize the company's behavior.
The court effectively endorsed the Oklahoma court's instruction to jurors that they could reject federal regulatory standards that they believed "defy human credence." In rejecting the argument that federal regulatory authority preempted jurors from adjudging gross negligence, the court didn't directly consider the merits of Oklahoma law as it applies to malice. The nation's highest court allowed Oklahoma's arguably vague notion of malice to stand.
Three dissenting justices took umbrage with the Oklahoma court's jury instructions. The dissenting justices questioned jurors' capacity to impute malice when no direct evidence of malice was presented.
"There was little evidence related in any causal way to the plutonium leak that contaminated Ms. Silkwood. Nor was there any evidence whatever of the 'oppression,' 'fraud,' 'malice,' or 'wanton reckless[ness]' mentioned in the trial court's inflammatory instructions to the jury…
"Until today, I had not understood that a jury lawfully could be instructed on the basis of its own determination of 'human credence' to conclude that a presumptively valid federal regulation simply could be ignored."
In the Rogers County libel case against the Sheriff and other grand jury petition sponsors, the District Attorney and assistant DA's cite Silkwood v Kerr-McGee as a basis that the petitioners demonstrated "requisite malice" required in Oklahoma's libel laws.
"31. (…)Requisite malice may be inferred from gross negligence that indicates conscious indifference to consequences of one's act or reckless disregard for safety of others."
That argument raises the question, what was the alleged gross negligence on the part of the Sheriff, city detective and other petitioners?
What is Gross Negligence in Libel?
The allegations behind the DA's claim of gross negligence assert that the petition circulated was not the same one a District Court approved. (That's a narrow distinction this blog recently explored here). The libel suit further alleges "folders of information that were presented to citizens of Rogers County" were destroyed and not filed with the petition.
What's more, the DA and co-plaintiffs claim that petitioners knew allegations in both the court-approved petition and summary of approved allegations printed on signature pages were false. The libel claim also asserts that the petition "included faulty citations to state statutes and cited specific civil statutes that do not carry criminal penalties."
In a court filing seeking approval of their grand jury petition, Rogers County Sheriff Scott Walton, Claremore detective John Singer and other petitioners made several allegations against the DA and assistant DA's including witness tampering, wiretapping, making threats, filing false criminal reports, destruction of government records, attempting to obtain money by false pretenses, lying in court, violations of the Victims Rights Act, oppression, corruption in office and willful maladministration.
The DA's libel suit claims the grand jury petitioners' allegations, along with the summaries on signature pages, lost folders of instructions to those soliciting signatures and faulty legal citations in the petition are all evidence of gross negligence.
Gross negligence, however, isn't the only standard courts have considered in libel cases. The Supreme Court established in St. Amant v. Thompson, 390 U.S. 727 (1968) that reckless disregard for truth as it applies to libelous publications requires a showing that defendants had serious doubts about the truth of a matter – not just that a publication failed to adjudicate the truth of a matter before allegations were publicized.
"(R)eckless conduct is not measured by whether a reasonably prudent man would have published, or would have investigated before publishing."
"There must be sufficient evidence to permit the conclusion that the defendant in fact entertained serious doubts as to the truth of his publication. Publishing with such doubts shows reckless disregard for truth or falsity and demonstrates actual malice."
Not Guilty but Not Innocent?
The Rogers County DA also cites Silkwood v Kerr-McGee in the separate libel case against the Claremore Daily Progress. In that case, the DA claims to have been libeled when the newspaper published an editorial column opining that an assistant DA who provided legal advice to county commissioners allowed them to break the law. The Daily Progress editorial cited a letter from an attorney general's designated investigator asserting that the commission's bid-splitting activities appeared to break the law, and advising commissioners to seek the DA's advise on such matter.
As with many legal matters, the devil is in the details. Unlike felony criminal matters, civil cases — including libel cases against constituents filed by public officials — can go to trial without a preliminary court finding of probable cause. And unlike felony cases where investigators seeking evidence must convince a court to issue warrants and the accused has a right against self-incrimination, civil cases can proceed based on no court finding of factual merit. Those accused of civil libel can be subpoenaed to disclose private correspondence and to provide sworn testimony under penalty of perjury.
Since Oklahoma also has a criminal libel statute, (Okla. Stat. tit. 21 § 771-781) those accused in civil proceedings alleging malicious libel may have some basis to claim Fifth Amendment privileges against self-incrimination during depositions or court testimony. And truth is a defense to libel.
If allegations in the grand jury petition or the newspaper's editorial were found to be true enough to warrant an indictment, the case would appear to tilt in favor of those accused of libel. If, hypothetically, the assistant DA was criminally convicted or professionally sanctioned for advising commissioners that illegal actions were in fact legal, the allegation of malice would probably fail.
Otherwise, the question of malice could land in the lap of jurors. In such a case, jurors could plausibly conclude that there was no malice in the newspapers' allegations that the assistant DA allowed commissioners to commit a crime, even if nobody was charged or convicted of the crime.
Remember the OJ Simpson case? Jurors in the criminal case didn't find him guilty, but jurors in a civil case did find him liable. Jurors could find Rogers County officials not guilty, but a separate jury could potentially conclude the newspaper and grand jury petitioners had a basis to make criminal allegations.
Jurors Balance Rights and Obligations
It's difficult to say whether a jury of Oklahomans would find malice on the part of a local newspaper that criticized local public officials. Based purely on the odds of any interesting legal matter making it to the U.S. Supreme Court, it would be a long shot to suggest this case could convince the nation's highest court to revisit the question of whether jurors can impute malice based on their interpretations of someone's vague motivation.
All told, it's one of the more interesting cases we've watched in recent times. For the most part, the American public has become accustomed to the right to boldly criticize public officials. Presidents on both sides of the aisle have at been accused at various times of treason and war crimes. We're not aware of anytime a United States president has sued constituents for speaking their mind.
Free Consultation: Rogers County Criminal Defense Attorney
For our part, like many others in the Oklahoma court system, we're concerned about administration of justice while officials on the prosecution side are engaged in allegations and counter-allegations. If you're facing criminal charges in Rogers County, talk to a Rogers County criminal defense attorney familiar with the situation to discuss how the controversy may affect your case.
Wirth Law Office Oklahoma civil defense attorneys are also available to represent clients in libel and defamation lawsuits. For a free, confidential consultation, contact Wirth Law Office at (918) 879-1681 or toll free at (888) Wirth-Law. If you prefer written correspondence, you may submit a question through the form at the top right of this page.