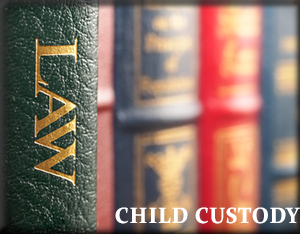 Often, a person means well and wants to help a child or parent involved in a custody dispute in Tulsa, Oklahoma.
But when that help turns into third-party interference with child custody, then that person has broken the law.
Third-Party Interference with Child Custody Defined
Oklahoma law states that any person who is not a party to a child custody proceeding and intentionally removes, assists, or causes the removal or detention of a child under the age of 18 with the intent to deny another person's right to custody of the child or visitation under an existing court order is liable. Okla. Stat. tit. 43 § 111.2
Violating this statute opens liable party up to all sorts of court-ordered damages and remedies. These include, but are not limited to:
Damages for loss of service, society, and companionship.
Compensatory damages for reasonable expenses incurred in searching for the missing child or attending court hearings.
Attorney's fees for the prevailing party. This statute allows the damaged or injured parent to sue any person who intentionally interferes with child custody. This allows the injured party to sue in civil court for tortious interference. Possible causes of action against the interfering person include negligent infliction of emotional distress, intentional infliction of emotional distress, alienation of affection, interference with visitation, and tortious interference with parental rights.
What Third-Party Interference Can Look Like
Third-party interference with child custody in Tulsa can occur in a variety of ways. It often includes a boyfriend, girlfriend, grandparent, or other family member removing a child from the jurisdiction, ostensibly to protect a child from what they perceive to be a difficult or dangerous situation.
Usually, the third party means well; however, there are other ways to handle this type of situation.
Removing a child can also open a person up to kidnapping charges.
If you or a loved one have questions or concerns about how to handle a difficult Oklahoma child custody issue, make sure to get the help you need.
Free Consultation with a Tulsa Family Law Attorney
Wirth Law Office – Tulsa is here to help when you need it most. We offer a free consultation with an experienced Tulsa family law attorney.
Call 918-879-1681 for a free consultation or submit a question through this website.